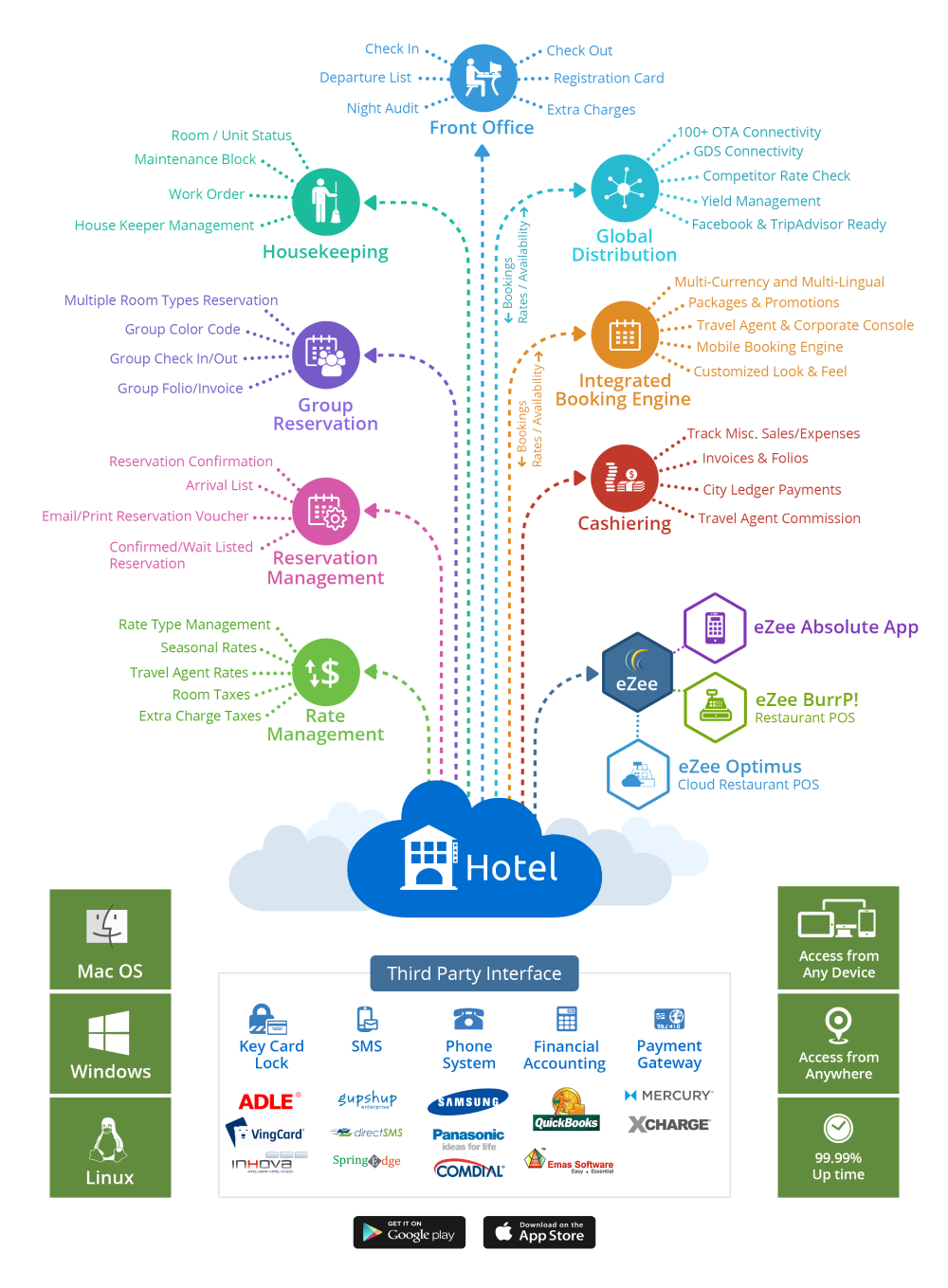 eZee Absolute - Cloud Based Property Management System
eZee Absolute, Web based Property Management System is the newest invention by eZee Technosys Pvt. Ltd. who created their worldwide existence as a leading Hospitality IT Solutions provider with round the clock Support.
Online Hotel Management System has been developed based on SaaS (Software as a Service) Technology for small properties, hotels, motels, resorts, clubs, B & B\'s, small hotel franchisees, clubs, condo\'s, hostel and apartments to multiple Hotel Chains industries to present them with the web based system through the Pay per use concept. eZee Absolute is also called as online PMS, Saas and cloud model eZee Hospitality Solutions has been used in more then 86 countries round the globe by having 38 International support centers.
eZee Absolute is covering all major component of Hotel requirements starting from online Booking, check in – check out, House keeping, Mini bar, Banquet, Maintenance, Payroll and many other functionalists. Further more, eZee Absolute is having various kinds of third part software and hardware solutions like, Financial Accounting System, Key card lock interfaces, credit card processing and call accounting system. To fulfill the needs of all hotel owners and their staff to make their task easy, eZee Absolute has come up with more then 700 reports from software to get each and every record with different kind of information stored in web based hotel software.
More info about eZee Absolute Get Demo of Cloud PMS Download Brochure